NEW BMW X1 IN COLUMBUS, GA

The 2021 BMW X1: Find Your Luxury SUV in Columbus, GA
BMW cars are usually associated with an enhanced performance level. Their stability level is top-notch. Over the years, the BMW company is advancing its vehicles. The 2021 BMW X1 is causing a standstill in the motor vehicle industry, thanks to its enhanced features, making it outstanding.  Without any delay, let's check out this vehicle.
Advancements in the 2021 Model
The 2021 BMW X1 version has a few advancements with this model. In this model, you will get to enjoy LED fog lights. You will also get to enjoy the satellite radio fitted in this version.
BMW X1 Design
This car has an attractive design that resembles that of an SUV. The vehicle has a relatively high ground clearance. The elegantly designed headlights also enhance the appearance of this vehicle. The design of this vehicle is sure to turn heads wherever you go around Columbus, GA.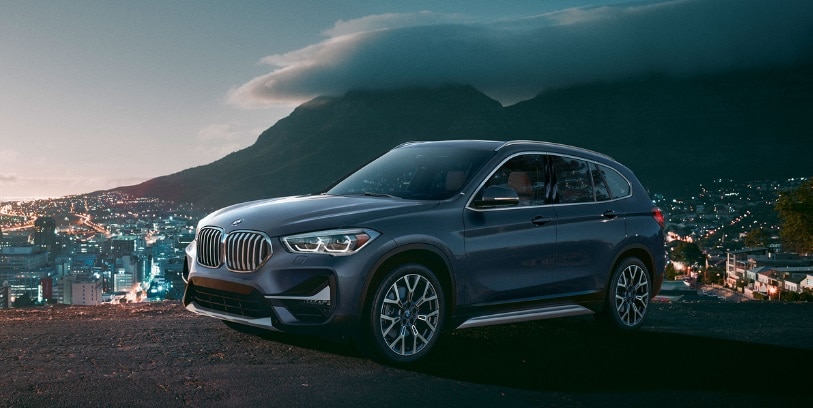 Engine & Handlng
A 2.0-liter engine powers this fantastic vehicle. The engine of this vehicle is also turbocharged; thus, it enhances its performance. The engine can produce a maximum of 228 horsepower and 258 pound-feet of torque. An eight-speed automatic transmission also spices up the performance of this vehicle.
The 2021 BMW X1 can accelerate from zero to sixty miles per hour within six seconds. This vehicle is fuel-efficient since it consumes one gallon per 29 miles when you drive on the highway and 23 miles per gallon when in the city.
The all-wheel-drive system in this vehicle also enhances its performance. The BMW X1 has an enhanced stability level making it suitable for both on-road and off-road use. This vehicle also has an enhanced suspension level. This vehicle has an enhanced braking system as well, which aids the driver to feel in control of the vehicle.
Interior
The interior of this vehicle is made from premium and quality materials. The Dakota leather used to spice up the interior enhances the ride on adventures around Columbus, GA. Five people can comfortably fit in this vehicle, with ample space for each passenger. The legroom for both the front and rear space is adequate to accommodate a tall passenger.
Cargo Space
With the 2021 BMW X1 version, you will get to enjoy up to 27 cubic feet when the rear seats aren't folded, allowing you to fit 20 suitcases in the trunk space easily.
Technology
The 2021 BMW X1 has a wide array of features that will keep you both informed and entertained. This elegant vehicle features an 8-inch touchscreen display. The display is compatible with Apple CarPlay, although the Android Auto feature isn't provided on this screen.
You will also get to enjoy a 12-speaker Harman Kardon audio system and you can enjoy the Bluetooth connectivity feature. USB ports are also available to charge your mobile devices. It is worth noting that this vehicle also comes with a navigation system that will give you accurate directions.
A rotary knob is provided at the center of the console to help the driver control critical aspects of the vehicles. There are also steering wheel buttons to aid in the control of the vehicle.
Safety
This vehicle has several safety features that will beef up your safety and that of your passengers. Some of the features include; automatic headlamps, collision warning, parking sensors, tire pressure monitoring, but just to mention a few. It is worth noting that you can flash the lights, unlock the doors, and also control critical aspects of your vehicle using an application that will be provided upon purchase of the vehicle.
Want to Learn More? Ready For a Test-Drive? Contact Us Today!
Interested in learning more about the BMW X1 from Columbus? Browse our new inventory, and if you have questions about car financing in Columbus or want to take one of our available vehicles out for a spin from our new and used BMW dealership in Columbus, contact us! You can do that online or you can give us a call us at (855) 354-5002 and we'd be happy to further assist you!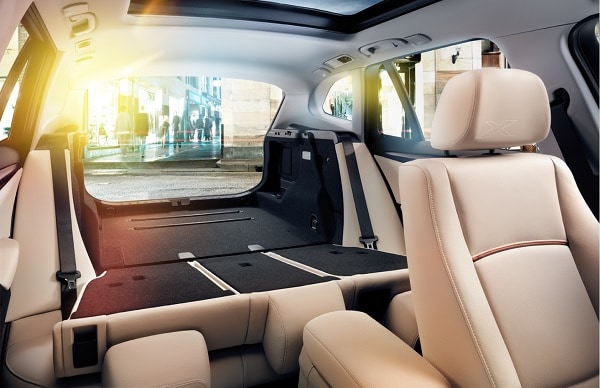 Hours
Monday

9:00 AM - 7:00 PM

Tuesday

9:00 AM - 7:00 PM

Wednesday

9:00 AM - 7:00 PM

Thursday

9:00 AM - 7:00 PM

Friday

9:00 AM - 7:00 PM

Saturday

9:00 AM - 6:00 PM

Sunday

Closed