How awesome would it be to sit in the comfort of your house and shop for a vehicle online, find the luxury sedan or SUV at our Columbus, GA dealership that you like, and then have it delivered to your house? We've been dreaming of this day for a while and it is finally here, you can use our shop online and buy online tools and we can deliver a car right to your doorstep.
When you've found a vehicle that you like we would be more than happy to deliver to LaGrange, GA, Phenix City, Opelika, Auburn, AL and beyond! We deliver within 300 miles! Further delivery is available, additional charges may apply.  We have a comprehensive inventory of great models, some of the most popular ones that we delivered to LaGrange, GA were the BMW X5, X7, and 330i.
Buying a vehicle online might seem scary at first but our Opelika drivers have three takeaways after we delivered a vehicle to them.
There's more to choose from when you're looking at a comprehensive list online than just the vehicles we have on our lot on any given day.
The process of buying a vehicle is a lot easier because we value your time just as much as you do. We want to make it easy by letting you filter your needs and wants on our website and then we will par down the vehicles that apply to your wants.
If you're the kind of person that wants a stress-free car buying experience look no further because you can wake up Sunday morning with coffee and eggs and search through our vehicles. Then when you find one you can select it and have it delivered to your house just like that.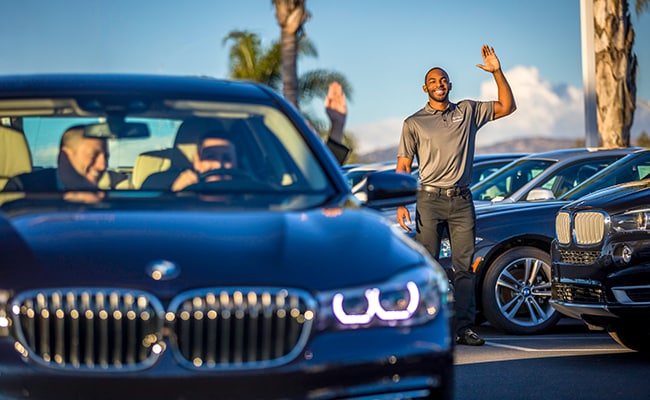 There's no pressure, find the vehicle you like on your own time and we will get it to you as soon as possible. We look forward to working with you today!
---
Hours
Monday

9:00 AM - 7:00 PM

Tuesday

9:00 AM - 7:00 PM

Wednesday

9:00 AM - 7:00 PM

Thursday

9:00 AM - 7:00 PM

Friday

9:00 AM - 7:00 PM

Saturday

9:00 AM - 6:00 PM

Sunday

Closed